Simply fill in our quote form below making a selection in each box and then submit your request. Easy!
Not sure which paper to choose? We can help out and send you a paper sample pack. Click here to fill in our sample pack request form. Have a look at the papers and then jump back on our quote form once you've decided what will work best for your project.
Looking for inspiration on what you can achieve in print? For ideas on what can be achieved and to see winning print specs that other creatives have used for their projects, then enjoy looking through our Portfolio. If there is a spec you like, note it down then come back and use those choices on our quote form.
PLEASE NOTE: This form is designed for bound documents (For example wire stitched booklets or perfect bound and hardback books) so if you require a quote for folded leaflet, postcards or stickers then please email your spec to hello@exwhyzed.co.uk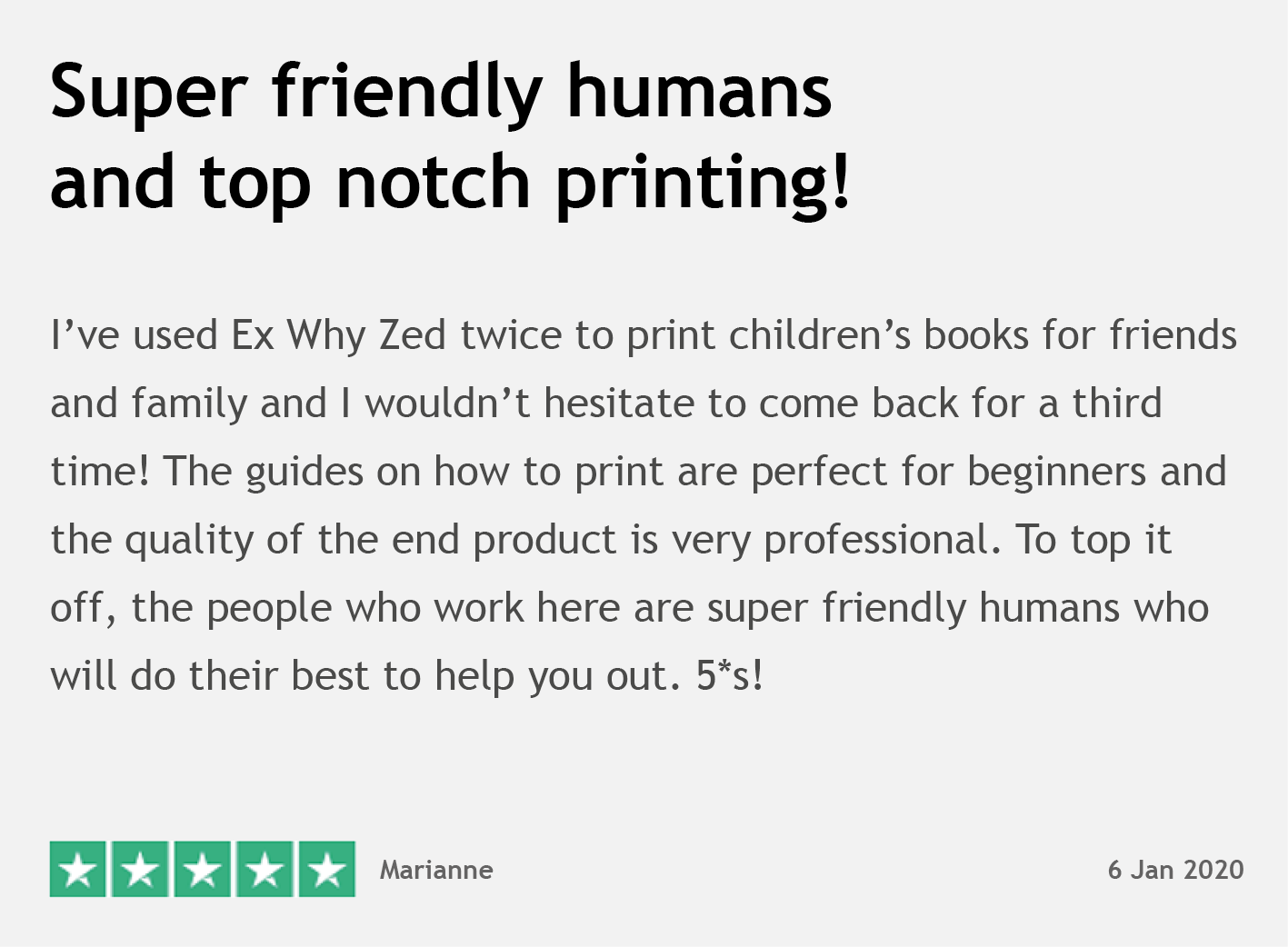 [contact-form-7 id="2577" title="Quote Form Step 1" html_class="sky-form"]
Is this an instant quote? Sorry, no. Your artwork is brilliant, bespoke and unique so we will provide you a bespoke and unique quote for each and every job. If you do need an instant quote then give us a call on 01206 766647.
Don't worry, our process is quick and efficient but we like to add extra value by starting a conversation first. Remember conversations from back in the day?!
Sending a quote by email also ensures that from our very first point of contact we provide a wealth of information, advice and friendly help to guide you through the (sometimes confusing) print process.