Paper choices for printing: A showcase of silk, gloss, uncoated and recycled finishes
Paper choice is the biggest factor that affects the aesthetic of your publication printing.
Keep reading and we will informatively walk you through our 'house' choices of silk, gloss, uncoated and 100% recycled to show how images and colour reproduction work on each finish.
When it comes to choosing papers for your upcoming print project, we try and give you as much choice as possible. We do our best to pushprint to the next level and not give you a creative roadblock.
Our 'house' papers are a range of curated finishes and weights that we keep on the shelf ready to go when your project goes live. We get great rates from the paper mill on these sheets and that saving is passed on to you so it helps brings down the cost in the printing of a book.
We have uncoated, silk, gloss and Evolution Uncoated. All of them come in a range of thicknesses from 100gsm which is a thin paper up to 350gsm which is a chunky card. (In the uncoated range there is also a 400gsm but this is only for creative business cards). To make your choice super easy, we have listed below a comprehensive guide of 'standard' paper choices for a range of products with an insight into tweaks you can make to increase the quality or to bring the cost down: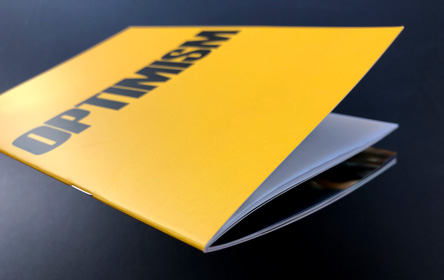 Wire Stitched (also known as Saddle Stitched / Stapled) photography booklet and Zine printing:
Cover onto 300gsm Uncoated.
Matt Lamination to outer.
Inside pages onto 115gsm Uncoated.
• For a less rigid cover choose 250gsm (good for A6 zines) or drop to 200gsm for a far more flexible solution. We don't recommend increasing to a 350gsm cover for a wire stitched zine because it will be very bulky and won't shut. We always recommend laminating the cover which prevents the ink cracking when folded.
• For the inside pages drop to 100gsm for super thin, almost photocopier like weight. Or you can increase to 150gsm and 170gsm for a premium substantial page when the reader flicks through.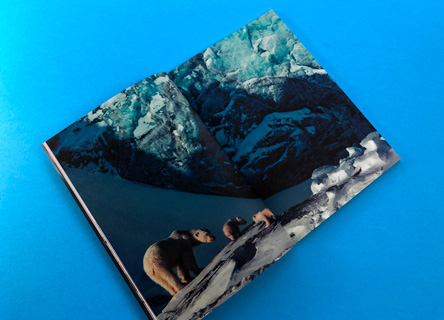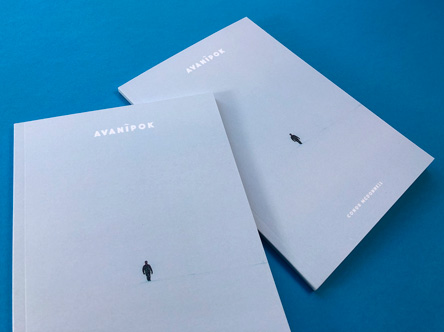 Perfect Bound (glued, square spine) photography book and zine printing:
Cover onto 300gsm Uncoated.
Matt Lamination to outer.
Inside pages onto 115gsm Uncoated.
• For a more premium cover you could increase to choose 350gsm on an A4 book. This is rigid though and best avoided on A5 or A6 books. Honestly, 300gsm is more than plenty in most cases. Again, to prevent the ink cracking on your cover fold, choose a matt, gloss or soft-touch lamination.
• Drop to 100gsm for easy to turn inside pages. If you have a lot of ink coverage on one or both sides then do expect it to show through a bit. For a high-end upgrade, you can increase to 150gsm and 170gsm.
Our house uncoated is a bright white finish, it's got no shine. It does lend itself well to colour reproduction when compared against our Evolution Uncoated which is off-white with a slight grain. Evolution is 100% Recycled but we will be honest, this paper really soaks up the ink. If you have dark images or photography lacking contract then it is going to be reduce the punch of your images when compared with how they appear on screen. The 'pro' for this paper though, is that it is recycled so that's the trade off you need to consider.
Silk is a good, middle ground paper to ensure precision print. It's smooth, bright white surface helps your colours jump off the page with a slight sheen and coating. Silk comes in a good range of weights with 130gsm being the standard choice for inside pages and 300gsm for the cover.
Next up is gloss. It has a coating and a lot of shine. Gloss publications do look impressive and striking but it is more immediate visually and too shiny for some designers and solutions. What we mean by this, is that uncoated is more subtle.
If you want to keep your costs down, then stick with one of 'house' papers. However, if you want to go for a more premium, high end choice then GF Smith is your go-to paper mill. Their representatives do visit Universities, student groups and art colleges to promote their papers and feature in the Print Week News so you may well have seen these. They are more expensive than our selection but they have a range of more than 200 choices - everything from craft papers (Nomad Omar and Buff), coloured sheets (Colorplan) and even paper made from actual beer! (Gmund Bier). We don't hold their samples in house but if you get in touch with them on samples@gfsmith.com they're super fast at sending them out. Or you can jump on their website.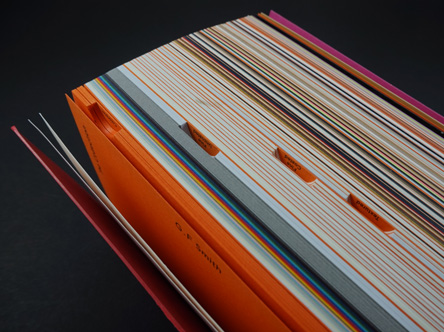 There are images of our papers on our website here. We have done our absolute best to make one white paper look different to another white paper. But if there is any doubt then get in touch and we'll send you out a paper sample pack. It will be with you the next day so it saves you trying to find a local printers nearby or an alternative London printing studio, right! They are all digitally printed with an Ex Why Zed alphabet (see what we did there 🙂 on one side, so ideal for graphic design artists to see how colours may vary print on the different textures and weights. And boom!, on the other side you have 15 free New York based typographic and landscape photography postcards so get the blue tack out, stick them on your wall and it will make a nice montage. We're keen for you to see exactly what the papers look and feel like before you go ahead with your order so there are no surprises when the printing arrives.